Plumber in Arlington, TX
If you are looking for a trained and uniformed plumber in Arlington, then you are at the right place. Mr. Rooter Plumbing of Fort Worth is proud to serve all areas of Arlington with quality and affordable plumbing service and plumbing repair. Our plumbers are experienced and equipped to detect, diagnose, and resolve a wide range of plumbing issues. Whether you need a toilet clog fixed or a water heater installed, the professionals at Rooter Hero are ready, willing, and able to help. Call Mr. Rooter Plumbing to schedule a convenient appointment or request an emergency plumbing repair in Arlington today.
Prevention is key.
They say an ounce of prevention is worth more than a pound of cure, and this couldn't ring any truer to plumbing. No one likes to have their schedule interrupted by an unexpected plumbing repair. Think about it: you come home from work and notice water stains on walls and a puddle of water in the area. That's a worrisome sign of a leak. You could be looking at a potentially costly pipe repair.
Having a uniformed plumber inspect your plumbing system could prevent such headaches. A routine inspection can uncover issues like corroding, clogged, or misaligned pipes before they develop into water leaks and other plumbing issues. Call Mr. Rooter Plumbing of Fort Worth to schedule your routine plumbing service in Arlington, TX.
Schedule plumbing repairs in Arlington as soon as possible.
Residential plumbing systems installed by a licensed and certified plumber in Arlington are meant to last a long time, and proper care and maintenance go a long way. But accidental damage and the forces of nature are inevitable. Problems can arise at any moment in time, and it's important to get to the root of the problem and fix it there. Don't apply short-term solutions like patching up leaks. Call Mr. Rooter Plumbing to have an experienced plumber get to the root of the problem and prevent headaches in the near future.
We offer residential and commercial plumbing repair.
Whether you're a homeowner or run a business in the area, Mr. Rooter Plumbing is at your service. Our plumbers are regularly trained and thoroughly equipped to handle a wide range of plumbing issues that can affect residential as well as commercial plumbing systems. Don't let plumbing issues disrupt your schedule. Call Mr. Rooter Plumbing to have one of our plumbers in Arlington out to your location as soon as possible.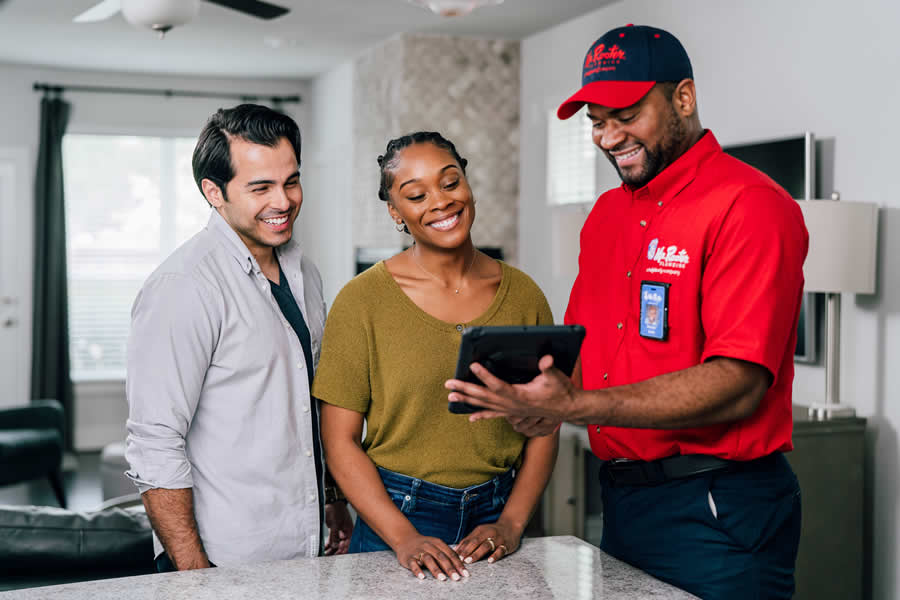 Get a price estimate upfront.
Plumbing service does not have to cost an arm and a leg, and the pricing doesn't have to be a guessing game. Mr. Rooter Plumbing is proud to offer competitive prices and price estimates upfront – BEFORE the work begins. Call now to speak with a member of our team.
Emergency Plumbing Repair is Available in Arlington, TX
Plumbing emergencies can throw your schedule off track, but not for long when Mr. Rooter Plumbing is around. We are proud to offer drain cleaning, clogged drain line repair, sewer repair, trenchless sewer line installation, leak detection, water leak repair, water heater repair, tankless water heater installation and all other plumbing services in Arlington, TX. You don't have to wait until "regular" business hours or through the weekend to have a plumber fix your toilet or faucet. Call Mr. Rooter Plumbing to request an emergency plumber in Arlington today.