Plumber in Mansfield, TX
Have plumbing troubles caused massive disruption to your daily life? Whether you need to schedule an annual inspection or just discovered a burst sewer line, the team at Mr. Rooter Plumbing is ready to come to the rescue. We specialize in residential and commercial plumbing services, including new installations, maintenance tasks, inspections, pipe replacement, and emergency plumbing repair in Mansfield, Texas, and nearby DFW locations. Our team is made up of experienced professionals who can handle any job, from small repairs to large-scale remodeling projects. The goal is always to provide personalized care tailored specifically to our client's needs.
What Kind of Emergency Plumbing Issues Should Property Owners Watch For?
As a property owner, it's essential to be aware of potential plumbing issues that could arise at any time. Some common problems to watch for include burst pipes, clogged drains, overflowing toilets, and water heater malfunctions. These issues can cause significant water damage and can be expensive to repair if left unchecked. It's important to keep an eye out for signs of trouble, such as strange noises coming from your pipes, slow-draining sinks, or low water pressure. Being proactive can help you quickly address the situation so you can avoid costly damage to your property.
The Dangers of Ignoring a Plumbing Repair in Mansfield
Ignoring a plumbing repair can be a dangerous decision for any property owner. Even minor issues such as a leaky faucet or a slow-draining sink can quickly turn into major problems if left unaddressed. Water damage from a burst pipe or overflowing toilet can cause significant damage to your property, leading to expensive repairs and potential health hazards. Additionally, ignoring residential or commercial plumbing repairs can lead to increased water bills, wasted water resources, and even a decrease in property value. It's important to address any plumbing issues as soon as they arise to avoid the potentially dangerous consequences of neglecting them.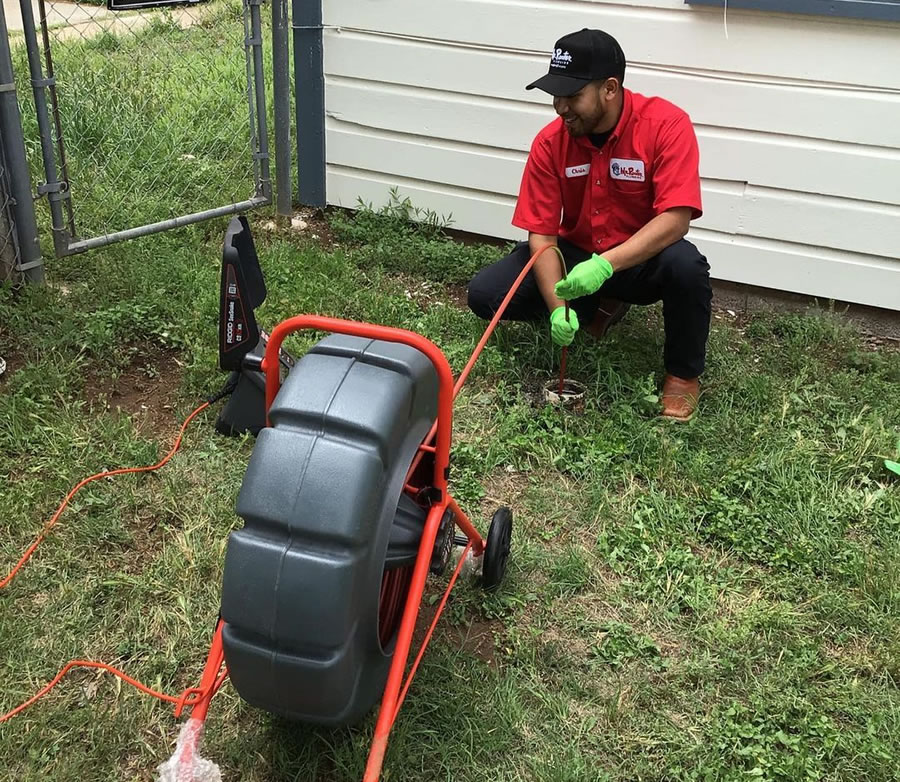 Reasons to Hire Qualified Plumbers in Mansfield, Texas
Hiring qualified plumbers is essential for any property owner who wants to ensure that their plumbing system is functioning correctly long-term. Plumbers have the training, expertise, and knowledge to diagnose and repair any plumbing issues, from minor leaks to major pipe bursts. They have access to the latest tools and equipment to quickly and effectively address any problem that could appear. They can also provide critical preventative maintenance services that are designed to help you avoid future plumbing issues. For these reasons, hiring experienced plumbers in Mansfield can save you time and money, and help you avoid the hassles and headaches of an out-of-control plumbing system.
Do You Need a Commercial or Residential Plumbing Service in Mansfield, TX?
If you're looking for a professional,commercial, residential plumbing service, drain cleaning, clogged drain line repair, sewer repair, trenchless sewer line replacement, pipe repair, leak detection, water leak repair, water heater repair, tankless water heater installation and all other plumbing services in Mansfield, Texas, reach out to Mr. Rooter Plumbing today. We believe that every homeowner deserves access to top-quality professional services at an affordable price, and we work hard every day to make sure our customers get exactly that. Contact our office for more details or to schedule an appointment with a dependable local plumber in Mansfield, Texas, or another nearby neighborhood.