Plumber in Lake Worth, TX
Plumbing services are necessary when issues arise, such as a broken water main or a clogged drain line. Whether you're dealing with a leaky faucet or a burst pipe, plumbing issues can be a major inconvenience and can cause serious damage to your home if not addressed promptly. At Mr. Rooter Plumbing, we offer a wide range of residential and commercial plumbing services to meet all of your needs, including inspections, clog removal, camera inspections, water heater repair, new fixture installation, and emergency plumbing repair in Lake Worth, TX, and surrounding DFW neighborhoods.
Which Plumbing Issues Require Help from Plumbers in Lake Worth, Texas?
Plumbing problems can range from minor annoyances to major emergencies. Here are some of the most common residential plumbing issues that may require professional plumbing service in Lake Worth:
Leaky Pipes: Leaky pipes can cause water damage, mold growth, and high water bills. It's important to have leaks repaired as soon as possible to prevent further damage.
Clogged Drains: Clogged drains can cause water to back up into sinks and showers, creating unpleasant odors and unsanitary conditions. Drain cleaning and clog removal services can help clear blockages quickly and effectively.
Running Toilets: Running toilets can waste large amounts of water, leading to high water bills. A professional plumber can diagnose and repair the issue, saving you money in the long run.
Benefits of Working with an Experienced Plumber in Lake Worth
Working with a qualified plumber can bring many benefits. They have the knowledge and expertise to identify and solve any plumbing issue quickly and efficiently. This means that you can avoid costly and time-consuming mistakes that may occur if you attempt to fix the problem yourself or hire an inexperienced person. Additionally, an experienced professional can provide valuable advice and guidance on how to maintain your plumbing system, which can help you avoid future problems and save money in the long run. Working with reliable plumbers in Lake Worth can give you peace of mind and ensure that your property is in good hands.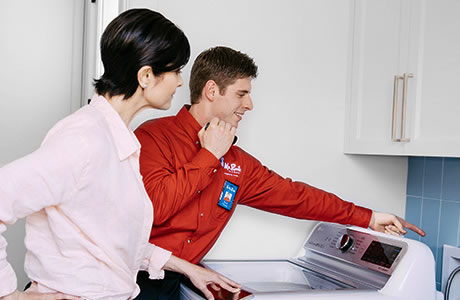 What Types of Plumbing Services Are Available for Local Property Owners?
knowing what services are offered by local plumbers can help you make informed decisions and ensure your plumbing system runs smoothly. Here is a list of some of the most popular services that are available to property owners in the DFW area:
Emergency Plumbing Services: Emergency services are available to handle urgent plumbing issues such as burst pipes or sewer backups.
Drain Cleaning and Hydro Jetting: Drain cleaning services can help clear tough clogs and prevent future blockages.
Water Heater Repair and Replacement: Professional plumbing services can repair or replace faulty water heaters, ensuring that you always have hot water when you need it.
Sewer Services: Sewer services can help diagnose and repair sewer line issues, preventing damage to your home or business.
Commercial Plumbing Services: Commercial systems undergo extensive wear and tear due to higher rates of use. Let our team take care of your business' pipes and fixtures so you can focus on growing your company.
Do You Need a Professional Plumbing Service in Lake Worth, Texas?
Having access to reliable plumbing services is crucial for any property owner. From routine maintenance to urgent repairs, the team of experienced professionals at Mr. Rooter Plumbing is here to help with all your plumbing needs. By choosing us, you can rest easy knowing that you're working with a company that prioritizes your satisfaction and takes pride in providing high-quality workmanship. We are committed to delivering efficient, effective, and affordable plumbing solutions that meet your unique needs. So, give us a call today for more details about our offerings or to schedule a time for your next inspection, installation, maintenance service, drain cleaning, clogged drain line repair, sewer repair, trenchless sewer line replacement, pipe repair, leak detection, water leak repair, water heater repair, tankless water heater installation and all other plumbing services in Lake Worth, or another surrounding North Texas community.