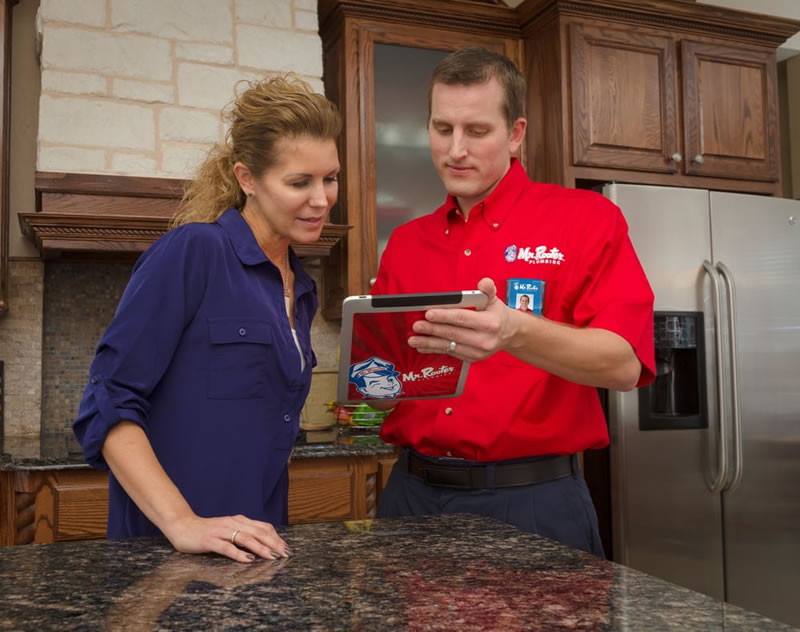 Pipe Repair in Fort Worth, TX
As a homeowner or business owner, you rely heavily on your plumbing system to function properly. However, over time, pipes can develop issues that require professional attention. If you're dealing with pipe-related problems, then there's no reason to put your property at risk. Instead, reach out to the specialists at Mr. Rooter Plumbing. We offer reliable services for local property owners including pipe lining, repiping, pipe bursting, and broken pipe repair in Fort Worth, Texas, or a surrounding community. Whether your pipes are leaking, clogged, or just not working the way they should, we've got you covered. We've got the experience and know-how to get your pipes back on track in no time.
Common Pipe Problems That Property Owners Struggle With
There are several common pipe problems that can affect homes and businesses. These include leaks, clogs, corrosion, and tree root intrusion. Even small leaks or clogs can lead to bigger problems if left unattended and can cause damage to your property and increase your water bills. Corrosion can cause pipes to weaken or burst, leading to expensive repairs. Tree root intrusion can also cause pipes to burst, and can be difficult to detect and repair. A camera inspection can help pinpoint the exact cause of your trouble so that the right solution can be provided.
Benefits of Investing in Professional Broken Pipe Repair in Fort Worth, TX
Attempting to repair pipes yourself can actually worsen the problem and lead to more damage. Hiring professional pipe repair services has several advantages. Professionals have the experience, equipment, and expertise needed to quickly diagnose and repair pipe problems. Professionals can also identify and address any underlying issues that may be causing pipe problems, such as loose fittings or outdated pipe materials.
What Kind of Pipe Repair Services Are Available?
If pipe damage has been discovered, there are several options available for trenchless repairs including pipe lining and pipe bursting. Pipe relining involves inserting a new liner into the damaged pipe, essentially creating a new pipe within the old one. Pipe bursting services can replace the old materials with new pipes by utilizing the existing line. This technique only requires two small holes, rather than a large-scale excavation of your property. Each method has its own benefits and drawbacks, and a professional plumber can help you determine the best option for your situation.
Do You Need Repiping Services or an Emergency Pipe Repair in Fort Worth, TX?
Have you been worried about the deteriorating condition of your pipes? Call Mr. Rooter Plumbing to get the help you need today. We're here to make your pipe repair as easy, affordable, and stress-free as possible. We want you to know that we take pride in our work and want you to be happy with your experience with us. We're committed to providing the best service possible, and we want you to know that no matter what your situation is, we'll do what it takes to find the right solution for your unique needs. Contact our office for more information about our services or to schedule a convenient appointment with a dependable local plumber in your Fort Worth neighborhood.